Advisory Board Member Joe Max Higgins featured by Harvard Business School for ED case study
Harvard Business School recently did a feature on GTR Link head and MuniStrategies Advisory Board Member Joe Max Higgins.  Widely renowned as one of the thought leaders and skilled experts in economic and community development in rural areas, Higgins has also been featured on 60 Minutes.
The Harvard Business School piece focused on the assets that have been developed under Higgins' leadership.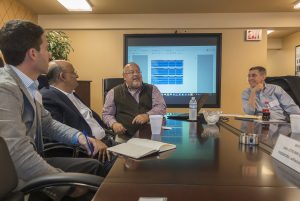 With a labor pool of 500,000 people within a 60-mile radius, a bustling regional airport, several sizeable colleges and universities nearby, and plenty of available land, the GTR has attracted some $5.9 billion in industry and investments in the last ten years, including an advanced-tech steel mill, a drone plant, and a helicopter factory. In short, the region has been putting itself on the business world's map, and Harvard Business School (HBS) faculty have been taking notice.
"There are so many good things happening in this area of the country," said Jan Rivkin, Senior Associated Dean for Research at HBS. "It's a story of leadership, cross-sector collaboration, and local competitiveness. This corner of Mississippi is competing for global firms, and often it's winning."
Here he visits with Paul Gallo about his economic development philosophy and his track record of success.
Joe Max Higgins CEO at Golden Triangle Development Link on with Paul Gallo

Posted by SuperTalk Mississippi on Tuesday, April 3, 2018