NMTC Program Extended for Five Years at $25 Billion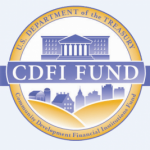 The Consolidated Appropriations Act of 2021, has resulted in a five year, $25 billion annual extension of the New Markets Tax Credit (NMTC), the largest extension in the history of the Credit. The program is administered by the CDFI Fund, which is a division of the Department of Treasury.  This allocation will target growth in low-income and marginalized communities, creating jobs, increasing economic opportunity and improving lives at a time when the economic frailty of our underserved communities has never been more apparent.
The NMTC was one of only two tax extenders to receive a five-year extension. By providing $5 billion annually for 2021-2025, the Consolidated Appropriations Act of 2020 exceeds the $17.5 billion authorization included in the PATH Act of 2015.
Established in 2000 in the Community Renewal Tax Relief Act (P.L.106-554), the New Markets Tax Credit is a bipartisan effort to stimulate investment and economic growth in low-income urban neighborhoods and rural communities. Since then, the New Markets Tax Credit has financed more than 6,500 projects and created over one million jobs in all 50 states, the District of Columbia and Puerto Rico.
"This is a major victory for underserved communities, particularly in rural parts of the country that have not shared evenly in the economic growth in the past few years," said Alan Lange, Co-Founder and Managing Director of MuniStrategies.  "This extension of the NMTC program will hopefully help the market meet the need for incentives in job creating projects that can further transform communities."
About MuniStrategies
MuniStrategies is a Community Development Entity (CDE) as recognized through the United States Department of Treasury to participate in New Markets Tax Credit (NMTC) financing and has deployed over $250 million in federal allocation authority over five rounds. More information about MuniStrategies is available at www.munistrategies.com.