2020-2021 Impact Report from MuniStrategies released
MuniStrategies today released its 2020-2021 Community Impact Report featuring details on community impacts stemming from New Markets Tax Credit (NMTC) investments from across its seven state service area in the southeastern US.
The report features cumulative impact reporting for all MuniStrategies NMTC investments.  Using $253 million in NMTC allocation across five allocations, MuniStrategies has created 7,162 jobs in projects with total spend of $985 million.  The vast majority of projects (84%) were targeted to rural areas.
The report also lists the members MuniStrategies Advisory Board, and highlights each project funded over the last 12 months.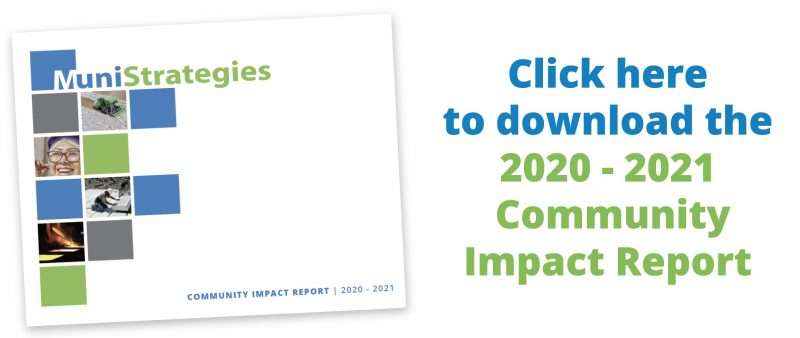 This report highlights what's working in community finance in the rural South and projects that can serve as a beacon to move communities forward.
About MuniStrategies
MuniStrategies is a Community Development Entity (CDE) as recognized through the United States Department of Treasury to participate in New Markets Tax Credit (NMTC) financing and has deployed over $250 million in federal allocation authority over five rounds. More information about MuniStrategies is available at www.munistrategies.com.